Alchemy Pay is the worlds first crypto and fiat payment gateway, Alchemy Pay and Telcoin are both aiming to solve the challenges associated with international remittances but using different approaches.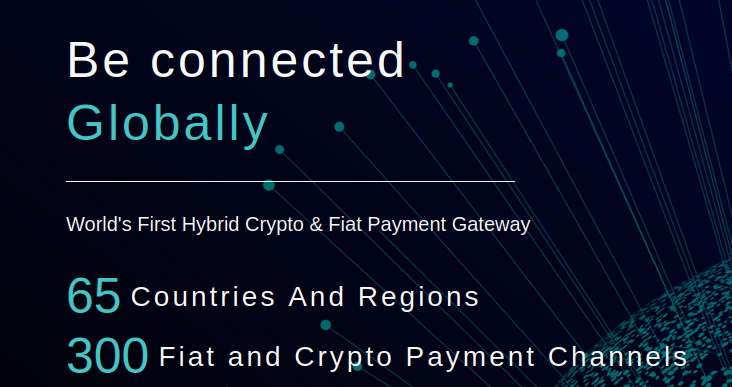 At the time of press, Alchemy Pay has over 300 Fiat and Crypto payment channels, in 65 countries in the world, and a fully functional easy to use mobile app.
In this Alchemy Pay review, we are going to dive deeper into the core functionality of Alchemy Pay, and how well blended their platform, the blockchain and their tokens are for your utmost profitability.
What is Alchemy Pay
Alchemy Pay is a Singapore based payment gateway solutions provider that has set its goals on bridging the gap between fiat and cryptocurrencies.
To understand why this is important, you need to first understand how traditional payments work and the limitations of the existing blockchain infrastructure.
The difference between traditional payment infrastructure and Blockchain tehcnology and the need for Alchemy Pay.
Traditional payment infrastructure such as credit cards are based on the "pull method", when you initiate a check out on any website, the payment processor quickly confirms with your bank to ensure you have the requisite credit for that transaction.
If the bank responds in the affirmative, the payment is deemed processed and your account debited, although it might actually take days depending on the circumstances before the service provider (where you made your purchase) receives the money.
This system is why you are able to subscribe to a service once, and each month, money is taken from your account to pay for the service charges.
Cryptocurrencies on the other hand are based on the "push method" You have to send the funds by yourself, while safer, this makes it difficult for monthly subscription services to work with cryptocurrencies, you simply can not send a pull request to any cryptocurrency and expect the wallet to send you funds.
That challenge is what Alchemy Pay aims to solve to enable swift payments across the globe using cryptocurrencies.
How does Alchemy Pay Work?
In order for payment merchants to use Alchemy Pay solutions, they have to purchase and pledge ACH which is the native currency of the Alchemy Pay Blockchain, users who pay using Alchemy Pay are rewarded ACH, and the merchants are as well awarded ACH, this is a win-win for all parties.
Alchemy Pay payment solutions are far cheaper and faster than traditional payment systems which involve a wide network of complex intermediaries.
Where to Buy Alchemy Pay
Alchemy Pay is listed on Coinbase and other exchanges. You can buy Alchemy Pay (ACH) on Coinbase, but we recommend you use Coinbase Pro for lesser fees, Alchemy Pay can be purchased with ease via Hotbit with no KYC and an easy registration process.
You can as well purchase ACH via the following exchanges;
Where is Alchemy Pay (ACH) Listed | Exchanges that Trade ACH
Will Achemy Pay (ACH) Reach $1
At the time of press, ACH was priced at $0.077, we believe in the utility of ACH, and thus we expect ACH tokens to reach $10 by 2025.
This prediction is based on the trajectory of acquisitions of ACH by merchants across the globe, if this trajectory continues, at the current pace, ACH could reach $10 by 2025.
However, this involves a lot of hard work, and the ACH team would need to stay motivated to their core goals in order to achieve these goals.
Will Alchemy Pay be Listed on Binance?
In terms of business development, Alchemy pay already has a partnership with binance, but that does not involve the listing of ACH on binance.
Alchemy Pay business partnership with Binance is similar to its partnership with Shopify, this suggests that Binance is using Alchemy Pay as a merchant, processing transactions through Alchemy Pay.
However, if Binance is comfortable doing business with Alchemy Pay as a merchant, then we can be confident that ACH would be listed on Binance in time.
Which Countries Does Alchemy Pay Operate
Alchemy pay operates in about 65 countries across the globe.
The full list of countries that Alchemy Pay operate in can be found here.
Alchemy Pay Vs AMP
Both Alchemy Pay and AMP are trying to solve the same problem, the problems they are trying to solve are huge, there is potential for both of them to succeed.
The only difference in approach is that it seems AMP is focusing on the North American market while Alchemy Pay is focusing on the rest of the world, that is not to say both won't or can't reach other, markets, it is just a question of which market is important or easily accessible to each of these companies.
We would email you of new and promising cryptocurrency projects, legit investments etc. once a week