Cardano is a proof-of-stake blockchain platform, it is the first platform to be founded on peer-reviewed research, and developed through evidence-based methods.
It combines pioneering technologies to provide unparalleled security and sustainability to decentralized applications, systems, and societies.
it is a blockchain platform built for changemakers, innovators, and visionaries with the tools and technologies required to create possibilities for many people and bring about positive global change.
With a leading team of engineers, Cardano exists to redistribute power from unaccountable structures to the margins – to individuals – and be an enabling force for positive change and progress.
Cardano is one of the most promising cryptocurrency's out there, and with this article, we bring you all you need to know about Cardano
ADA, The Digital Coin Of Cardano
ADA – Cardano is a digital coin that can be used to store value or send and receive funds. It is also used to conduct peer-to-peer transfers across the globe. 57.6% of the total 45 billion token supply was distributed to investors via an Initial Coin Offering (ICO), through which the ecosystem secured $62.2 million in funding.
The ADA coin has been appreciated by over 1000% since the start of the year, network participants can use the coin to take part in staking on the platform's governance systems.
ADA stakers are also considered validators since they function as nodes that record the network's current state. ADA rewards are usually earned in two ways: either through delegating a small stake to a stake pool operated by other validators or through running a stake pool. Currently, 1 ADA Cardano is = 1.22USD and raked #7 on coinmarketcap live price data as of December 10, 2021.
ADA Price Live Data
Sourced from coinmarketcap, The live price of the coin today December 10, 2021, is $1.21 USD with a 24-hour trading volume of $1,820,494,959 USD. 
promising cryptocurrency'sThe site updates its ADA to USD price in real-time. Cardano is down 7.04% in the last 24 hours. The current CoinMarketCap ranking is #7, with a live market cap of $40,611,035,908 USD. It has a circulating supply of 33,429,043,940 ADA coins and a max. supply of 45,000,000,000 ADA coins.
Founder Of Cardano
The project was founded by Charles Hoskinson, an American Software Developer, Businessman, Entrepreneur, and Technician, who was also one of the co-founders of the Ethereum network. He is the CEO of IOHK, the company that built Cardano's blockchain.
In an interview. Hoskinson said that he got attached to cryptocurrencies back in 2011 and started mining and trading. He explained that his first professional involvement in the industry came in 2013 when he created a course about Bitcoin that ended up being taken by 80,000 students.
Hoskinson is also a mathematician, as well as being a technology entrepreneur, In 2020, his technology company donated ADA worth $500,000 to the University of Wyoming's Blockchain Research and Development Lab.
How It Works and security
Cardano works on a specially designed proof-of-stake (PoS) blockchain protocol for consensus called Ouroboros. Ouroboros improves upon the security guarantees that are delivered by a PoW consensus mechanism while using substantially less power .claiming that it is four times more energy-efficient than Bitcoin.
This consensus mechanism allows ADA to be sent and received easily and securely at all times, while also ensuring the safety of smart contracts on the Cardano blockchain. At the same time, as a PoS consensus mechanism, Ouroboros provides rewards to token holders who stake their ADA to the network and help ensure network consensus.
 the objective of Ouroboros is to achieve sustainable and ethical growth. which is described as a blend of unique technology and mathematically verified mechanisms, with behavioural psychology and economic philosophy thrown in for good measure. Overall,
An incentive mechanism, which means that participants in the network are rewarded for their involvement.
How To Get ADA
ADA is one of the biggest cryptocurrencies in the world especially when it comes to market capitalization, you shouldn't have much difficulty in finding a major exchange to buy Cardano. Below is a list of some major exchanges you can buy ADA from;
If you're struggling to find a trading pair that unites ADA with your local currency, check out this guide on how to convert fiat into Bitcoin, which also provides you with a gateway to buying altcoins.
To check Cardano's price live data in the fiat currency of your choice, you can use CoinMarketCap's converter feature directly on the Cardano currency page, or the dedicated exchange rate converter page. Popular Cardano price pairs include ADA/USD, ADA/JPY, ADA/KRW, ADA/CNY, ADA/GBP, and ADA/AUD.
Cardano's Project "Alonso" Upgrade
On Sept. 12, 2021, Cardano released its highly-anticipated Alonzo upgrade. Charles Hoskinson described the Alonzo upgrade as a game-changing moment for the platform. This upgrade is the culmination of six years of incredibly hard work with some of the brightest minds in blockchain and beyond.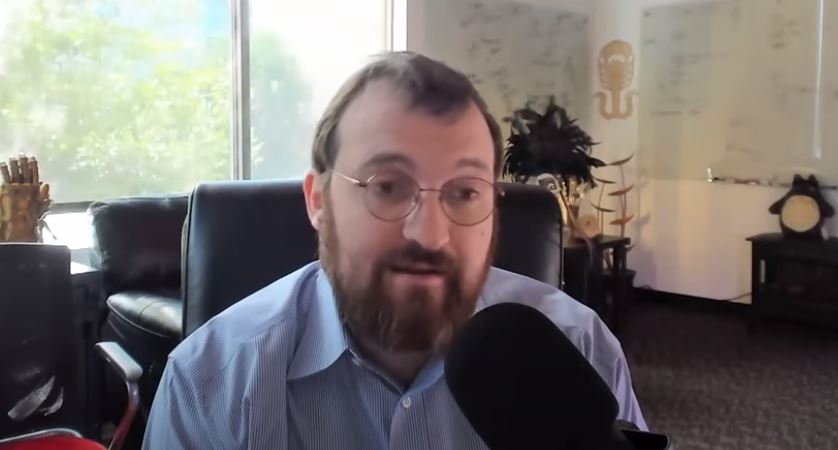 Following the upgrade, the blockchain network can now support a wide range of crypto applications, including non-fungible tokens (NFTs) and smart contracts Alonzo aims to introduce "programmability" to the network. He likened the upgrade to when JavaScript was introduced to web browsers and the transition from static web pages to the likes of Facebook and YouTube.
The upgrade(Alonzo) is named after American mathematician Alonzo Church, who is considered to be one of the founding fathers of computer science.
In addition to supporting NFTs and smart contracts, the ADA coin can now be used for decentralized exchanges.
In general, the upgrade (Alonzo) puts Cardano in the same class as Ethereum, the world's leading blockchain which supports other applications other than its native Ether token. Smart contracts, for instance, are one of the cornerstones of the decentralized finance sector and Cardano now supports smart contracts.
Is Cardano really better than Ethereum?
Both Cardano and Ethereum have similar goals and aspirations which is, each wants to be the world's primary decentralized blockchain platform for building new tools and protocols.
When Hoskinson left Ethereum, he saw the need for a different and separate kind of blockchain that would be immediately and effectively scalable and secure, These are the two things that he feared Ethereum can never be. Presently, Ethereum is facing its own issues with scalability and is already going through its second repetition of the Ethereum blockchain in order to ramp upscaling. tho, with Ethereum being about ten times the size of Cardano in market capitalization, better still Cardano has had a significant head start.
Below are a few differences between the two projects:
| | | |
| --- | --- | --- |
| | Cardano | Ethereum |
| Start Date | September 2017 | January 2014 |
| Figurehead/Leader | Charles Hoskinson | Vitalik Buterin |
| Consensus Mechanism | PoS | PoW (moving to PoS) |
| Programming Language | Haskell | Solidity |
| Architecture | 2 layers (Cardano Settlement Layer and Cardano Computational Layer) | 1 layer |
(comparison) vs Ethereum
Starting with the founding dates, Cardano was founded in September 2017, it already has a POS consensus mechanism to achieve the same security guarantees as Bitcoin.
Both platforms use different programming languages which is Haskell and solidity for Ethereum. When it comes to architecture, Cardano uses 2 layers (Settlement Layer and Computational Layer) whiles Ethereum uses 1 layer.
Cardano is still relatively new, But It was only launched four years ago and has spent the first several years of its existence under development. Unlike other blockchain technology. Personally, I think it has performed exceptionally well since it was launched to date.
Will Cardano Go Up To 10$?
Some say the Cryptocurrency may reach more than $10 as early as next year. That said, Cardano climbed much more than that this year alone. So, if the currency continues to make progress in its five phases of development which are:
Byron — Creates the foundational architecture of the network and tests the initial functionality so the network runs properly.
Shelley — Launches the Cardano mainnet and begins decentralisation of the blockchain network.
Goguen — Implements a smart contract platform, allowing for the function of building decentralised applications.
Basho — Scaling solutions are to be implemented, allowing for blockchain optimisation and improved performance.
Voltaire — Introduces treasury and voting systems to create a self-sustaining network.
Presently, the cryptocurrency is now going through its second phase of development (The Shelley Phase), and with the progress and recognition it has made so far, Then the answer to the question is "Yes" it's possible this innovative cryptocurrency could surprise us with another meteoric rise by 2023.
We would email you of new and promising cryptocurrency projects, legit investments etc. once a week