Decentraland is a virtual platform that consists of over 90,601parcels of land. which can be bought with Decentraland (MANA) which is based on the Ethereum blockchain. It is also a user-owned, virtual world where you can play, explore, and interact with games and activities.
How Does Decentraland Works
This is how it actually works. The decentraland application is built to track real estate parcels defined by LAND tokens. The software leverages the Ethereum blockchain to track ownership of this digital land, and it requires users to hold its crypto called MANA token within an Ethereum wallet to engage with its ecosystem thus be able to buy from its virtual platform.
These are some of the activities that go on at the market place:
Sell parcels and Estates of LAND, wearables, etc
2. Buy parcels and Estates, wearables, and unique names that are for sale.
3. Transfer your Decentraland assets to another user.
4.Explore the world through a map to see who owns what, existing wearables or claimed avatar names.
When Was Decentraland Started
According to coinmarketcap.com, the virtual world was originally created in 2015. Initially, it was a just pixelated grid that allocated pixels to users through a proof-of-work algorithm. It was launched in 2017 following a US$24ml initial coin offering (ICO), before opening to public users on 20th February 2020.
It was co-founded by Ariel Meilich and Esteban Ordano — both of whom have stepped down from major positions at the project but still work alongside Decentraland as advisors.
On the other hand, Esteban Ordano is Decentraland's former tech lead and has a long and varied history in the cryptocurrency space working as a software engineer at BitPay, Inc., an advisor to Matic Network, and briefly operating his own smart contract development firm known as Smart Contract Solutions.
How Many Decentraland (MANA) Coins Are There in Circulation?
Referenced from coinmarketcap.com as of January 2021, just north of 1.49 billion MANA tokens were in circulation. This is equivalent to around 68% of the current total supply of 2.19 billion MANA.
Originally, the total supply amount was set at 2.8 billion MANA, but has been reduced as more than 600 million MANA have been burned as a result of LAND auctions.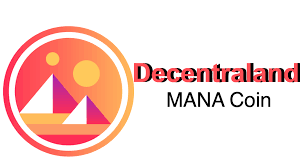 MANA was originally designed to inflate at 8 per cent in the first year, decreasing gradually over time to reduce the rate of inflation. But inflation is currently disabled. As per the Decentraland glossary, there are no plans to initiate this inflation "until necessary".
In total, 40% of the MANA supply was sold during the 2017 initial coin offering (ICO). In addition, 20% was reserved to incentivize the community, 20% went to the development team and other early contributors, and the remaining 20% was held by Decentraland. Project lead tokens are no longer vested.
Decentraland Is Unique
What Makes it Unique? The virtual world is basically built for content creators, individuals that are looking for a new artistic medium, source of entertainment, and business opportunities.
In total, the gameworld also known as the "Metaverse" is divided into 90,601 individual parcels of land with each represented by an ERC-721 non-fungible token. Each LAND is exactly 16m x 16m (256 square meters) and can be found at a particular coordinate in the Metaverse.
 LAND holders are free to develop their plot into whatever they choose, much of the Metaverse is broadly divided into several districts, each of which has a different size and theme. These districts were generated through individual crowd sales for MANA tokens, and parcels of LAND in these districts cannot be traded.
Where To Buy Decentraland Or Mana
You can buy Mana from the following exchanges;
Who Owns Decentraland
It was originally created in 2015 by Argentinians Ari Meilich and Esteban. With Argentinians Ari Meilich as the project lead and Esteban Ordano as the Tech lead.
Will Decentraland Go Up
The live Decentraland price as of today, the time of writing is $3.38 USD with a 24-hour trading volume of $2,551,528,275 USD. It is projected to go up to $50 in 2025 thus in four years time.
Per our prediction, it will soon be a game-changer in the crypto world. It's as real as bitcoin is, and the metaverse is just beginning.
We would email you of new and promising cryptocurrency projects, legit investments etc. once a week